My Travels
1. Where have you just been?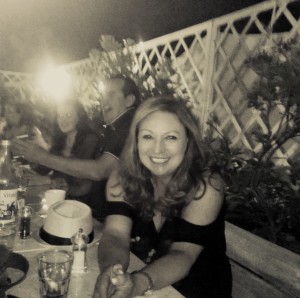 I escaped to New York last week to celebrate the end of my son's junior cert – more stressful for me than him I think. We stayed in Fitzpatrick's Hotel – a home from home – he got to see the empire state building and the statue of liberty and I got to see the inside of Bloomingdales – perfect!
2. What three things do you never leave home without?
My phone. I tweet, do emails, make notes, order hailo – use it to park my car, catch up with the news and make the odd phone call. A highlighter pen (the real secret to good management) and lip balm.
3. What's your favourite city?
Vancouver is stunning. A city where you don't have to leave the city to leave the city. Towering snow-capped mountains dwarf the contemporary skyscrapers. I grew up in the Phoenix Park but Vancouver's Stanley Park is a true wilderness. It has great art, good food, a fantastic culture mix and it's a bit quirky. Go and you'll understand.
4. Dressing for the plane: style or comfort?
Very difficult one. When I was a jobbing journo (and I still do lots of travel writing) I used to turn up for my economy seat and hope they might upgrade me if I looked halfway decent and they often did. Now I like to curl up with comfy clothes with my headphones playing distracting music and a good book and I don't care where I sit (except for next to babies – sorry!).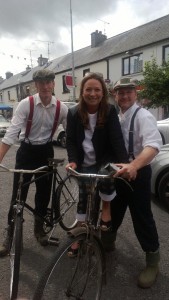 5. What's the weirdest thing you've eaten overseas?
I've eaten cockroaches in Cambodia – deep fried in spice and they were crunchy and not too bad, I ate crickets in China, snake in Burma but the weirdest and grossest ever was on a visit to Tashkent in Uzbekistan where I was working with the World Health Organisation and as the guest of honour I was offered the sheep's eye – served whole and raw on a plate in advance of the feast. I can't tell you how hard it was to bite into it, I can still feel that slimy eyeball juice squiring out of the hard outer shell. I don't think it was an option to say "No thanks".
What destination exceeded your expectations?
Definitely Cambodia – I stayed in Siam Reap near Angkor Wat – the Unesco Heritage site with all those amazing temples. I was expecting to be in awe of the temples but I wasn't expecting to fall in love with the people and the place. I went to visit an amazing home for street children and a school which was spread out over the grounds of the family home of a man who lost his father at the hands of the Khmer Rouge (over two million people were killed under Pol Pot) where over a 1000 kids turned up each day to learn in ramshackle lean-tos and teachers donated their time after work. There was a chalked message on a bit of wood nailed to the gate and I asked him what it said – he told me: " It says something very important to us – 'Khmer help Khmer'." They're proud people, incredibly artistic – a wonderful place.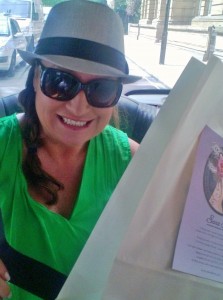 6. What destination didn't?
Actually lots of places haven't now that I think about it – all those beautiful photographs of pure white sandy beaches and turquoise waters the lure you in rarely turn out to be true. But my biggest disappointment was Bali. I thought I was going to this exotic Indonesian paradise and it turned out to be the Santa Ponsa of Australia – especially Kuta.
7. Ever had a holiday romance?
Of course – a beautiful French man called Francois who broke my heart while camping in the south of France when I was 21– but before that the lovely Miley from Donabate who shared the swing boats with me in Portrane every evening one summer when I was 13 was the real holiday romance.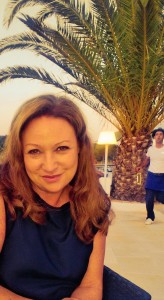 8. What three songs would you include on a travel playlist?
You're going to expect travel songs like Madonna's Holiday or Don't Fence Me In but I am in love with music and my 15 year old Dara regularly sends me links to listen to new stuff so at the moment – and I am just packing to leave – I have downloaded Imagine Dragons (Demons is my favourite), Of Monsters and Men – Little Talks is incredible and Macklemore Irish Celebration – just brilliant.
9. What's your next trip?
Tomorrow. I have taken a break from trying to run the world and escaping with my boy to Florida – we're doing South Beach Miami – staying at the National – beautiful old Art Deco hotel. I'll be queuing with him and half of the inhabitants of South Beach tomorrow night to get a seat at Joe's Stone Crab – all that therapeutic shell cracking – if it's good enough for Frank Sinatra then it'll be worth the wait.
A travel Q&A for Independent.ie July 2014
Q&A:July 2014