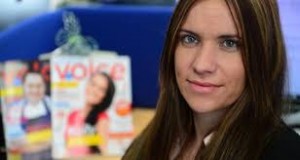 Watch this powerful video: The Other Side of the Story
First up is reporter Tracie Joyce who lives in Roscommon and works in Athlone for the Voice of the Traveller magazine. Tracie wants to break into freelance work in mainstream media (there are no journalists in the established media from the Travelling community). She also wants to make the Voice of the Traveller a more powerful vehicl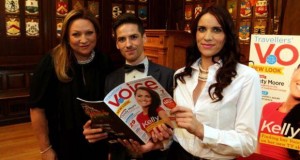 e to change perceptions about Travellers and along the way learn new business skills herself.
Tracie did work experience with The Irish Times as part of the first programme and created a powerful video to change perceptions. "If other media would recognise the contribution of Travellers like we do, things would improve. Travellers get such a negative rap in the media that they are reluctant to talk to them. If the media focuses on positives, this might change."
She relaunched the magazine – Travellers' Voice at the Mansion House in Dublin. "Never in a million years I think I'd be in the Lord Mayor's house making a speech," she says.
---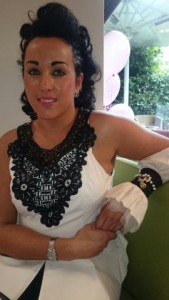 Ann-Rose would like to turn her "up-styling/blinging" into a professional business. Self taught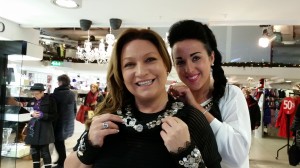 , Ann-Rose makes and alters clothing for herself and her sisters. She would love to be a designer and to make or up-style her own creations. At the moment she takes orders from Travellers who provide ready-made clothes which she "blings" by buying diamonds and accessories online in bulk and then painstakingly hand gluing them onto the garments. She has been asked to 'bling' up everything from christening shoes to prams and baby bottles.
---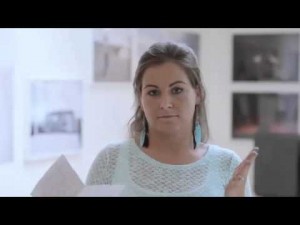 Watch Leanne's Fund It Pitch here
24 year old former art student Leanne is one of the few traveller girls to progress to third level education.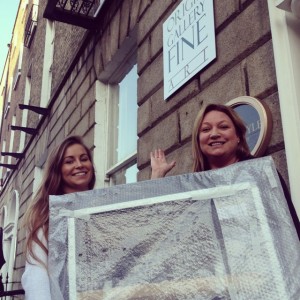 Two years ago she graduated from Crawford College of Art and Design in Cork but since then, a promising career as an artist has been on hold. Working part time in the local Centra to support herself, her art materials are in storage but her ambition remains strong.
Extremely impressed with Leanne's portfolio and vision, Norah arranges production space and encourages the young artist to restart her stalled career.
---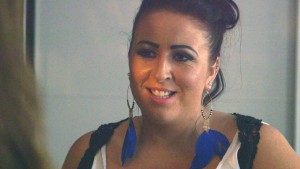 In this fourth and final episode we meet Christine Collins – daughter of actor Michael Collins and trav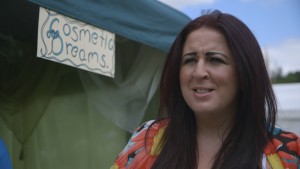 ellers' rights activist Catherine Joyce Collins – who aspires to running her own mobile beauty business. Impressed with Christine's ambition, but unsure about her business vision, Norah Casey advises her young trainee to research the real potential of her business on the streets of Dublin before securing an intensive beauty training course at the salon of Dylan Bradshaw.