[vc_row full_width="" parallax="" parallax_image=""][vc_column width="1/1″][vc_column_text]
Fiction & Non-Fiction
by Norah Casey
Irish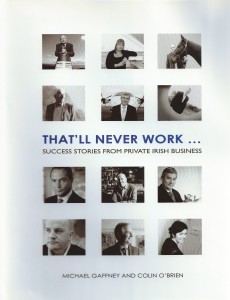 entrepreneurs have played a pivotal role in the development of Ireland into an economic powerhouse over the last few decades. They have taken on a role in Irish life unprecedented in previous times.
That'll Never Work examines the lives of twelve giants of the Irish business world, offering an insight into the secrets of their successes. These engaging and entertaining stories reveal the mistakes they made, the lessons they learned – and who they learned them from, how they overcame obstacles, forged their own management philosophies, and drove their companies to the top.
Features contributions from some of Ireland's most successful business people. You can read
Norah's chapter here.
To live without hope is the ultimate deprivation. The HOPE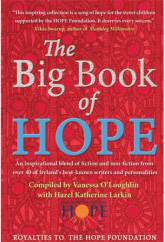 This extraordinary collection celebrates The HOPE Foundation and – hopefully – will play a significant role in publicizing and supporting its courageous work. A potent blend of fiction, memoir and non-fiction, the contributions explore the theme of 'hope' and its vital presence in all our lives.
With its astonishing range of bestselling authors, political figures, business people and media celebrities, The Big Book of Hope has something for everyone. Alex Barclay, Maeve Binchy, Claudia Carroll, Norah Casey, Don Conroy, Brian Crowley, Evelyn Cusack, Derek Foley, Anne Gildea, Brian Keenan, Sinead Moriarty, Denis O'Brien, Joseph O'Connor and over thirty other unlikely bedfellows rub shoulders in this unique anthology – the only common denominator being their considerable talent.
---
'Being Irish' p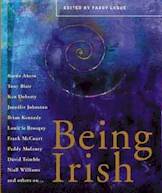 resents 100 people – from Taoiseach Bertie Ahern, to UK Prime Minister Tony Blair, to writer Frank McCourt – giving expression to that special something that is (more or less) instantly recognisable as Irish; to detect and describe changes in it; and to record the rich tapestry that is Irish identity today.
Read Norah's chapters here
---
Bestselling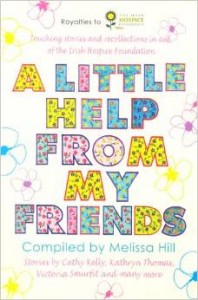 author Melissa Hill gathers some of Ireland's most successful storytellers and best-loved media personalities together for this heart-warming collection in aid of the Irish Hospice Foundation.
A varied and brilliant compilation of short stories and true-life recollections from all walks of life, some will make you laugh, others will make you cry, but each succeeds in encapsulating the essence of true friendship in its many different guises.
Read the story of a schoolgirl friendship that continued through generations, the real-life mother/daughter bond that will last forever, the faithless boyfriend who eventually gets his comeuppance, or the autobiographical account of a troubled girl who desperately needed rescuing …just some of the compelling stories and life-affirming true-life tales featured in this collection – all with their own individual slant on how
sometimes in life, everyone needs a helping hand. As well as Norah the book includes stories from bestselling authors Cathy Kelly, Clare Dowling, Claudia Carroll, Colette Caddle, Anita Notaro, Sarah Webb, Sharon Owens and a host of other popular storytellers, as well as true-life pieces from TV presenter Kathryn Thomas and Irish Times journalist Grania Willis and many others.
All royalties earned from the book was donated to the Irish Hospice Foundation.
Read Norah's fabulous chapter
---
'The most imp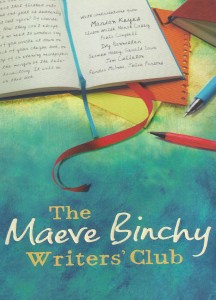 ortant thing to realise is that everyone is capable of telling a story. It doesn't matter where we were born or how we grew up' Maeve Binchy
THE MAEVE BINCHY WRITERS' CLUB gives a unique insight into how a No. 1 bestselling author writes. Inspired by a course run by the National College of Ireland, it comprises twenty letters from Maeve offering advice, tips and her own wonderfully witty take on the life of a writer, in addition to contributions from top writers, publishers and editors.
Whether you want to write a saga or a thriller, comedy or journalism, or write for the radio or stage, the book also gives advice on the best way to get started, and what editors, publishers and agents are looking for.[/vc_column_text][/vc_column][/vc_row][vc_row full_width="" parallax="" parallax_image="" el_id=""][vc_column width="1/1″][vc_column_text css_animation=""]
---
[/vc_column_text][/vc_column][/vc_row]